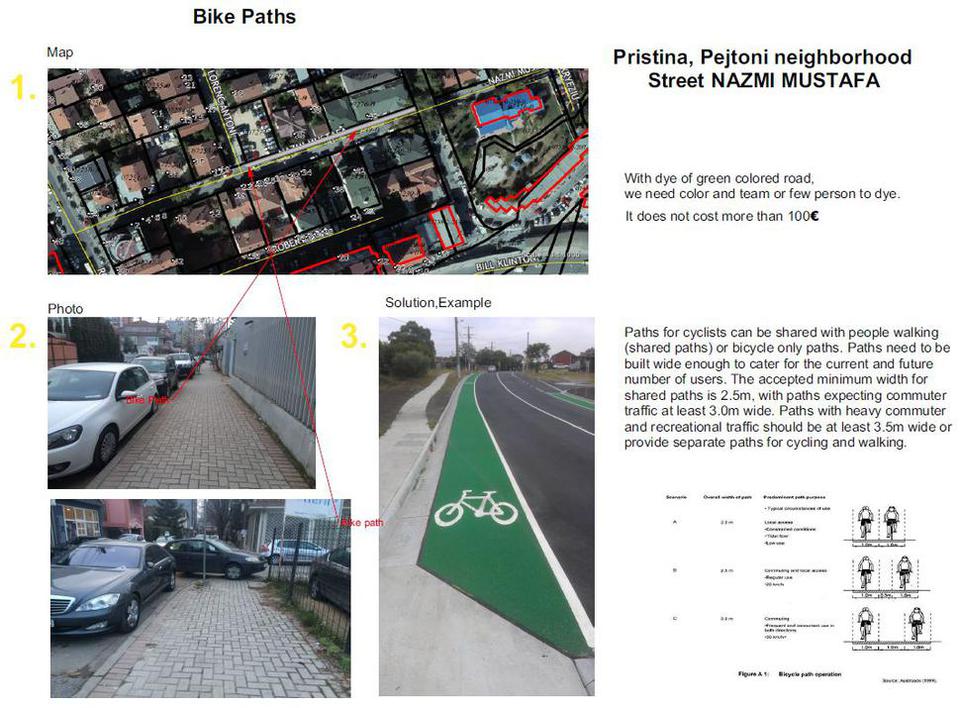 Pejtoni neighborhood, Street Nazmi Mustafa
Problem description:
Absence of bike paths.
Proposed Intervention:
Paths for cyclists can be shared with people walking (shared paths) or bicycle only paths. Paths need to be built wide enough to cater for the current and future number of users. The accepted minimum width for shared paths is 2.5m, with paths expecting commuter traffic at least 3.0m wide. Paths with heavy commuter and recreational traffic should be at least 3.5m wide or provide separate paths for cycling and walking.
Proposed Intervention Budget:
With dye of green colored road, we need color and team or few person to dye. It does not cost more than 100€..
Comments
Log in or create a user account to comment.