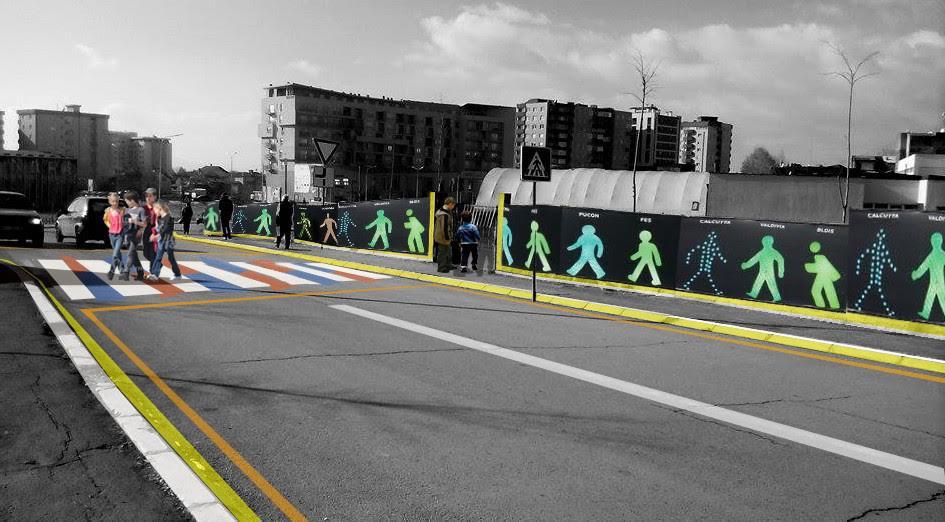 Ilaz Kodra
Pridané 04/12/2016 | Zmenené 04/12/2016
Problem description:
Part of the location where I have selected is for the reason that from my perspective it seemed very bleak zone, an area where there trotar maintained, the absence of traffic signs. Is the area that has movement around its lighting however is very small. Therefore, I am trying a little bit to increase the inner Light about it, figured fixtures and in a suggestively reduced the risk for people moving there, and on the other to make an area more attractive and dear or acceptable by all, especially for children of elementary school Dardania.
Proposed Intervention:
Based on these figures highlight I wanted to symbolize children and their movements. The purpose of this has been to increase the awareness of participants in traffic, because they are in an area near the elementary school, where students are most at risk, the more that is elementary school, where it is known that they do not always move in compliance with rules traffic.
Proposed Intervention Budget:
This that I've punar, I thought to be economical, just have to work with material of plasticized which must be painted with paints containing certain amount of phosphorus, in order to provide lighting at night, and draws attention participants in traffic as a Announcement was found near primary school. Sidewalks should be painted with color simply.
Total: 70 €
Comments
Log in or create a user account to comment.