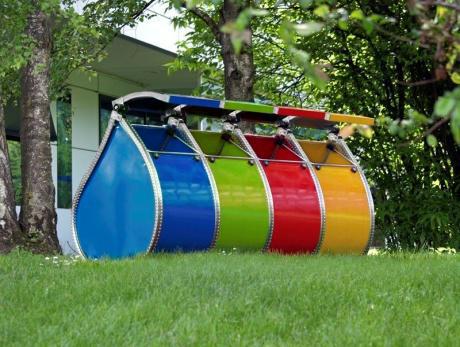 Garbage containers at City Park in Prishtina
Pridané 05/12/2016 | Zmenené 05/12/2016
Problem description:
The Small Urban Intervention of Garbage Containers that I selected is located in the heart of Prishtina, capital city of Kosova. These containers are alongside the City Park which is one of the most important part of Prishtina. They are just in front of the entrance park which makes it so not invitiable for the citizens. This area is most the of the times smelly and not healthy for the people who are using the park, especially for children. The area I chose is not only dirty, smelly and not pleasing for the eyes but also very dangerous to come close to. Usually you may feel in danger while throwing the trash into the can. The area is dark people are afraid to go on their own. You may even see people in groups smoking, and this makes this place even more dangerous to cross by. The passage I choose needs urgent interventions! It is full of bacteria just in front of the lungs of the City Park of Prishtina.
Proposed Intervention:
My solution for this small Urban Intervention of Public Garbage Containers at the City Park of Prishtina would be to maintain the surrounding area and the containers. After that I am planning to separate the containers with different colors based on the throwing materials. Also I want to plant some green areas just in front of the containers so we can hide them. As a master student of Architecture I want all of us to make some design installations/ design art works with wasted wood materials to make this place more attracted for the citizens and the visitors of the park. Furthermore I want to pay attention to the lightning of this area so people may feel safe to cross by.
Proposed Intervention Budget:
The estimate cost of this project proposal is 500 euro.
Comments
Log in or create a user account to comment.