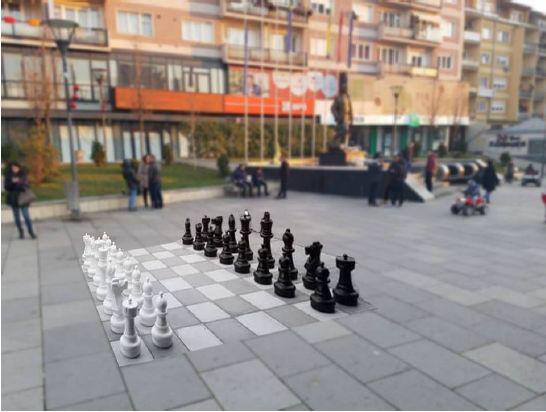 The center-square, Zahir Pajaziti
Problem description:
The problem is in the center of Prishtina, natyrally the square is one of the most wonderful places there
in Prishtina. So, I decided to solve a problem in a square of Prishtina. The street of the square is very
busy with a lot of people, have restaurants, have café bar, fast food etc, but the fun is missing a lot.
Proposed Intervention:
My propose Is The chess In the street, this intervention will solve this problem. This idea I'm making for love not for money, the oldest ones will be happy playing chess in the street,so they can do something, the others youth also can play, have fun, and enjoy it a lot. The figures will be interesting for childrens, the colours black and white will look great. The Tournament environment is stressful, and the street player may be out of their element, in my mind the street player is just playing for fun and is less concerned about the correctness of what's going on as he is about tactics, traps.
Proposed Intervention Budget:
We need to buy, two buckets of colours black and white, and the figures of the chess. It will cost 100 €.
Comments
Log in or create a user account to comment.