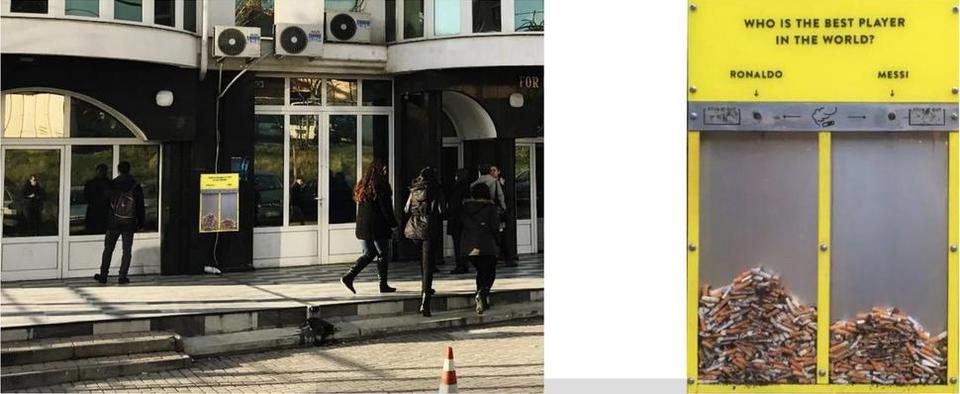 Street - Rexhep Krasniqi
Pridané 04/12/2016 | Zmenené 05/12/2016
Problem description:
"Smoking kills" it's a famous phrase known all over the world.
Some public spaces are used for smoking so we have to do a solution for cigarette waste. I have choose the entry of UBT University where many students and professors are smokers and they go out to smoke because inside it forbidden, in many cases the smokers don't have trashes where to put the cigarette waste so they just throw them down the floor and this is a serious problem which becomes air pollution.
Proposed Intervention:
The idea to solve the problem is by creating a special place for cigarette waste and to make more attractive that smokers to put their cigarette waste in the trash boxes. Those trash boxes are a good idea because it will remove the cigarette waste from the floor also for the smokers is that they can vote for many topics like football, politics etc.
Proposed Intervention Budget:
This project doesn't cost so much and it will be an attractive place for the smokers. The price approximately it will be 300 euros.
Comments
Log in or create a user account to comment.